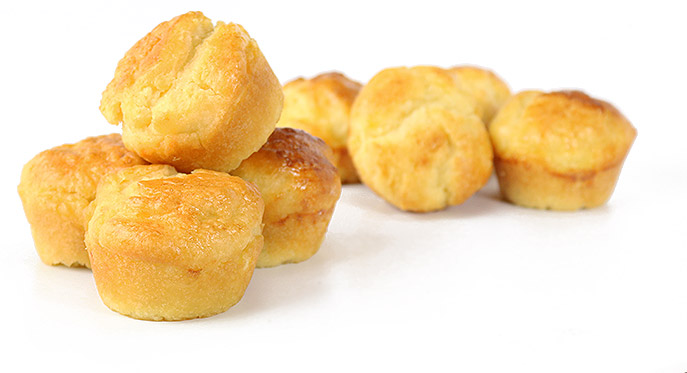 Buffins are a perfect cross between a muffin and a biscuit. Being crispy around the outside with buttery and moist bread in the middle is the essence to its great taste.  Buffins are the type of food that should be on the table no matter what time of day it is. They are great with everything.
Ms. E's Buffins are a hit sensational gift to the table for breakfast, lunch, dinner and any meal in between. Try one today. You will be begging for more. Make sure to ask for Buffins at your local grocery store.
For pre-orders for Buffins, please contact us at this link.
.>